The 2017 solar eclipse, seen across the entire U.S., presented a unique opportunity to photograph and tell the story of the event in virtual reality. The goal was to present this unique astronomical event in a visually acurate manner, as well as being informative and artistically pleasing.
The result is an interactive view of the progress of the sun through the sky, where viewers can look in any direction, zoom in and out through the scene, and see how the view changed throughout the day. The location presented here is atop an 8,200 foot peak known as Snowbank Mountain in central Idaho's Boise National Forest, home to a large FAA radar facility.
Click here, or on the image below, to begin your interactive VR experience.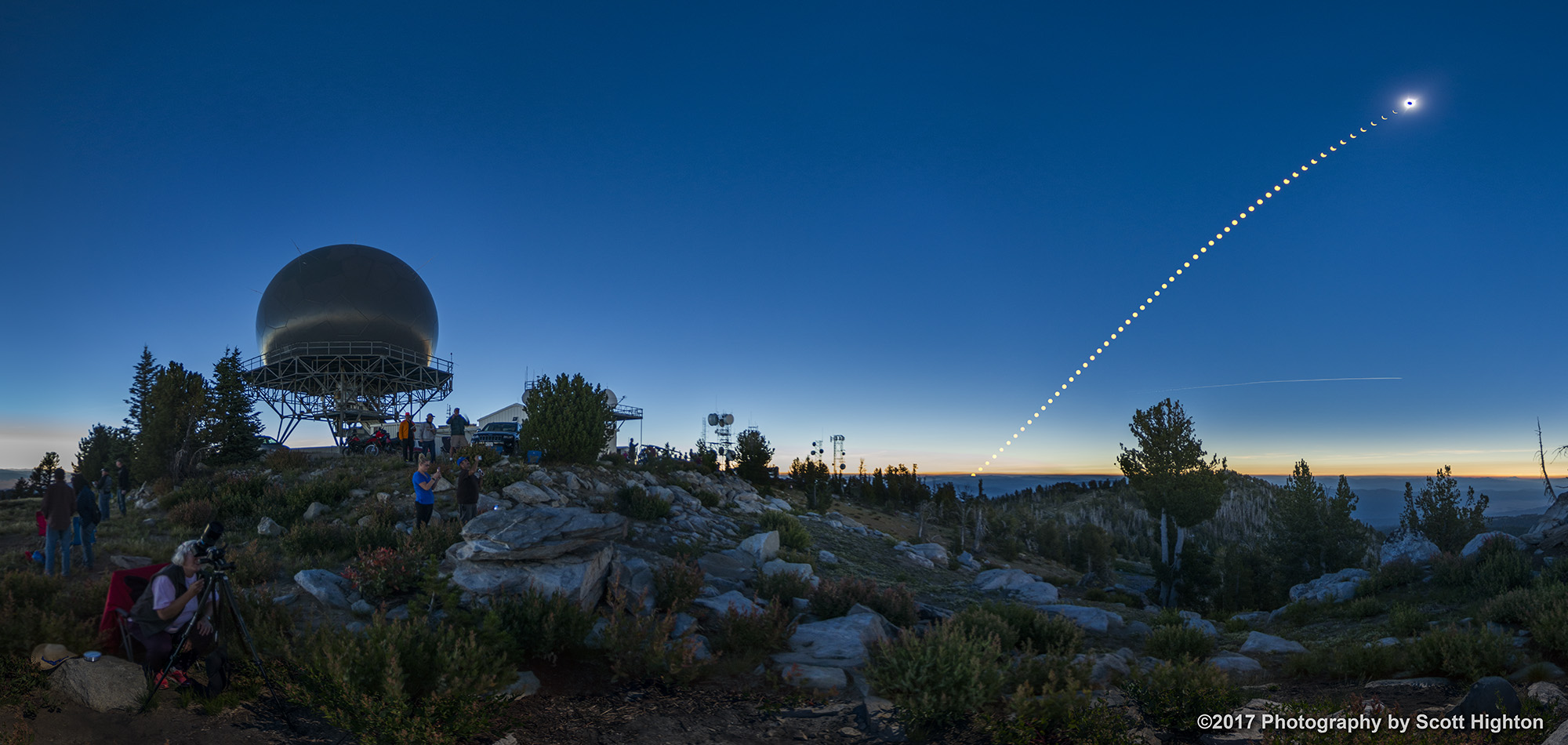 For the best experience, we recommend viewing on a desktop or computer connected to a large monitor running either Firefox or Chrome web browser. (Safari unfortunately tends to have playback performance stutter issues.)
We also recommend clicking the Full screen option for best viewing (press the ESC key to return to normal viewing).
You can zoom in for a closer look anywhere in the image by pressing the Shift key on your keyboard, or using the red zoom button near the bottom of the viewing window. Zooming out can be done by pressing the Option / Alt key, or again using the appropriate button at the bottom of the window.
Clicking on any of the red "target" icons on the timeline will transition you to an interactive view of the scene at that time of day, with its corresponding track of the sun.
There is an alternate target just above the totality view of the sun track. If you click on this, you will be taken to a telephoto time-lapse video of the solar eclipse sequence. You can also view this video by clicking here.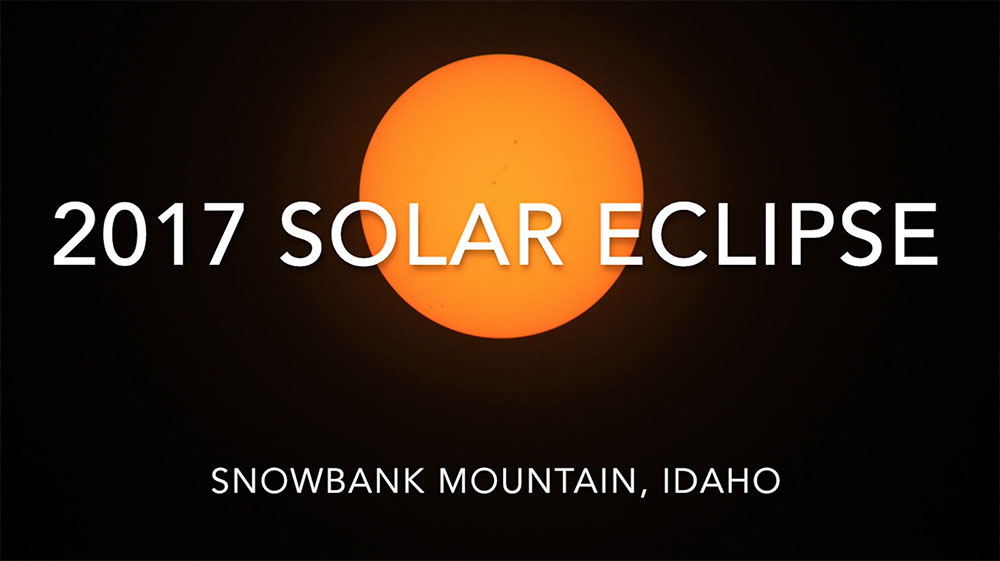 Again, we encourage full screen viewing for the best experience.
Thanks to the following individuals and companies for their assistance with this project:
Nancy Laxson-Highton, Susan and Larry Carroll, Gary and DJ Young, Russell Preston Brown, Adobe, Nikon, Nodal Ninja, PTGui, and Garden Gnome Software.